As of 11/23/2020 1303 UTC
Uptime: 172 days, 16 hours and 29 minutes
Tx packets: 134713597, 23162.98 Mbytes
Rx packets: 24198649, 3749.14 Mbytes
Connections: 22220
Peak users: 23, 8/14 9:22
Peak Tx bandwidth: 367 Kbps @ 9/07 19:27
Peak Rx bandwidth: 110 Kbps @ 10/23 19:41
Members of Our Coffee Shop can register for additional features available on this site!
The video featured above is long, and its pretty old, but the principles have not changed! If you are into antennas, you will probably really enjoy this video! Just click the image above!
Recent Links from Members
  Send your link via email to: KD4LQB@ourcoffeeshop.org.
From K6FN: 
Field Day 2020 Final Scores!  <<< NEW
https://www.icqpodcast.com/download-the-show/2020/8/30/icq-podcast-episode-332-exciting-bumper-new-solar-cycle
http://www.hamdata.com/fccinfo.html
https://www.fcc.gov/ecfs/filings
https://docs.fcc.gov/public/attachments/FCC-20-116A1.pdf
From KD4LQB:
7240 Club
Ambassadors for Christ Net
Hams For Christ Net
Watch Larry KN4JUU – (APRS TRACK)
Space Weather Prediction Center – https://www.swpc.noaa.gov/
Space Station Spotting – spotthestation.nasa.gov
Amateur Radio Newsline
blitzortung.org   –  Lightning detector
From KK4VKM:
websdr.org
From NV5B:

Building a new bench for the shack
Space.com
https://www.contestcalendar.com/index.html
TamithaSkov – YouTube
Q&A Live Mini-Course: All About Indices – YouTube
An Introductory Tutorial to W6ELProp
Database | WSPRnet
PSK Reporter
From WQ1I
HamPi – Software for the PI4
100 Watts and a Wire
NARS QSO Party
AF4SH
RemoteHams.Com
From WE4NUB:
I'm sure many other members would like to know the best place to go on the web for their Bible Questions Answered.  https://www.gotquestions.org/
As many of you may know I have over 20 years of full-time christian ministry experience. And over the years i have noticed that there is one web site that i have used over and over again as i study the bible, study theology, counsel folks, prepare sermons, and write bible studies. That website is 

www.gotquestions.org

 This site has over 600,000 questions about the bible answered. I have recommended this site to others more than any other site. The answers are written clearly, with little confusion. they cite their sources well, and offer study aids for deeper learning on a subject. and many of the answers have video's as well. It is a great site. It answers questions in a simple way, just sharing what the bible says about a topic, in an easy to understand format. Next time you have a question, whether it is as obscure as 

"Did Adam and Eve have belly-button's?"

 or deeply personal like 

"What is salvation?"

 check out 

www.gotquestions.org

.
Live View From ISS (When Available )
Our Coffee Shop is a Christian fellowship of  Amateur Radio Operators – Are you, or, is someone you know in need of prayer?  In our Coffee Shop we believe in the power of prayer! Many people have received blessings that we believe are a result of the powerful prayers of our membership and their faith in our Lord Jesus Christ.  Anyone, visitors and members alike can request prayers for themselves or their loved ones. Our Chaplain, Stan – N9RFO handles most of the prayer requests, but, any moderator can submit your prayer request to our prayer warriors!  Full members in Our Coffee Shop can opt to receive our prayer request emails and most do.  If you would like to submit your prayer request via email, send to KD4LQB@ourcoffeeshop.org . 
Our Coffee Shop Member Locations
Members in Our Coffee Shop are from 8 different countries around the world!  The flags you see on this site are representative of those countries. Click on the flags to learn more about each one.  The Google Map below is updated for each member of Our Coffee Shop!
KJ4DYW Mark
Experienced my very first Echolink net this morning. I have had my Tech license over 10 years and checked in to a few local emergency nets but have never really used it. THANKS for helping me out and thanks so much for the fantastic experience!
W2RAP Andy
I been on already a few times n really enjoy it . Thanks again
N9AIM Bob
Can't wait to get started since we have been and are in the radio room for anther month.
DO5CR Cornel
Two years ago the chaplain sent a really impressive prayer over the net for my daughter and my family, when my daughter had to have a brain surgery due to a tumor.
KB6UKJ Joe
I signed into your Echolink net this evening and decided that I would like to become a member!
AC1BU Daniel
I'll appreciate to be included as part of the Our Coffee Shop family, with all "privileges" of a family member!
VA3YYF ANN
I enjoyed this morning's conference with so many hams being welcoming. Best wishes.
KC8HDI Ed
Sounds like a very nice group!
W6DZL Bob
Awesome, thank you so much! I have totally enjoyed the group!
KD5LHD Joe
I was on the net on EchoLink, Fun!
KD4ZOU Ron
I downloaded echolink after I saw a post on one of my facebook groups!
KE0ATV Derek
Thank you for the opportunity of membership!
KE0QXD Patricia
Awesome, thank you so much! I really enjoyed my time on Monday. Will definitely get my 10 in!
KF7MCQ Fran
I am enjoying the net and will log in as available.
KJ4HUV David
I enjoyed my first morning in the coffee shop!
JR2ITQ Rentaro
I'm totally sure that I want to be a member of our coffee shop 🙂
AA5PJ Jim
I thoroughly enjoyed the 'coffee shop' this morning, and thank you for the warm welcome I received. I look forward to joining you folks again. It is great associating with fellow believers—just the kind of group I've been hoping for!
KK4WVO Paula
Refreshing to be greeted with such hospitality and warmth! Thanks for the welcome and glad to be a part of Our Coffee Shop – Where Everybody is Somebody!
Welcome To Our Newest Members!
N8OZ – Joe,  KO4INQ – Russell,  AF4SH – Terry,  KI5KYX – John,  KD8IDK – David,  KK4WVO – Paula,  KK4VKM – Randy,  KJ4BSM – Nick,  K8MRH – Marc,  KB6UKJ – Joe,  KO4ERS – Joey,  KJ4JXT – Duncan,  KO4EWS – Ed,  W5FBQ – Bob,  KE0ULW – Tom,  KC5BHO – Thomas,  KB9UVF – James,  W2RAP – Andy,  KD0NMD – Dudley,  N6JI – Jeff,  KE4GTQ – Russell,  N5WRO – Steve,  KE0QXD – Pat,  VA3YYF – Ann,  KK4ZPY – Chris,  AC1BU – Daniel,  KN4AO – Allen,  KC8FQV – Mark, KC8HDI – Ed,  W7JSM – John,  KD4ZOU – Ron,  W6DZL – Bob,  KN6HTD – Jojo,  AA5PJ- Jim,  KF7MCQ – Fran,  WQ1I – Carson,  KE8NRN – DeWayne,  KI5IEX – Stephen,  M6NMJ – Bob,  KA3VRG – Bob,   K6DMO – Derek,  KE0DC – Doug,  YD1CKA – Bubun,  N3RO – Rick,  N2WDS – Dave,  KI4HTA – Donald,  KI7SDA – Jerel,  KB9RBB – Tom,  WB4AIZ – Chuck
Know who/what these pics are?
Hello Members!  We would love to feature your pics here! Share something with the group!
We have a NEW Ham Radio Giveaway below from BridgeCom Systems!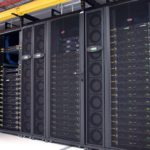 Our EchoLink conference server has been moved to a data center. Look for the new and improved Our Coffee Shop on the *K6FN* conference server on Echolink! Node 426824
Click Image for more about this major announcement
Thank You to Our Benefactors!
A BIG Thank you to these folks who have made contributions to ourcoffeeshop.org! Your contributions help make this site possible! 
N0EBB, KN6HTD, WT6E, KN4JUU, KI5CFP, K6FN, VE7PNN, NV5B, KD4LQB
Your dedication and commitment to the group is most appreciated! Thank you!
We have more than 35 of Our Coffee Shop members in the Google Hangout now! It's nice to see you guys in there!
The Hangout is a great place to chat, share pics, etc. 
Just hit the button below to join us!
When there is an active net, registered users can see who has checked in by using this link. Live info brought to you by NV5B! Thanks Roger.
Impressive demonstration of wave characteristics
Be sure and stop by Our Coffee Shop on Saturday mornings and have a QSO with Joe KB6YYT!  Joe's a great guy to get to know! See you in the coffee shop Joe!