Roger, NV5B is building a new workbench / desk for his shack!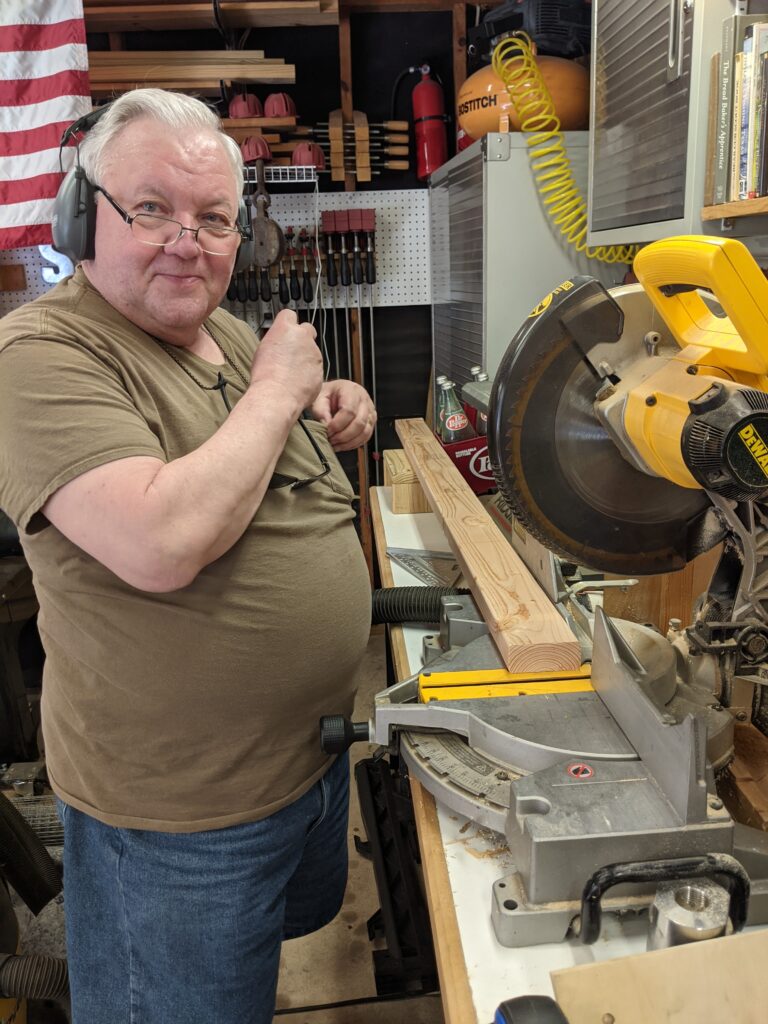 The desk is finished and installed!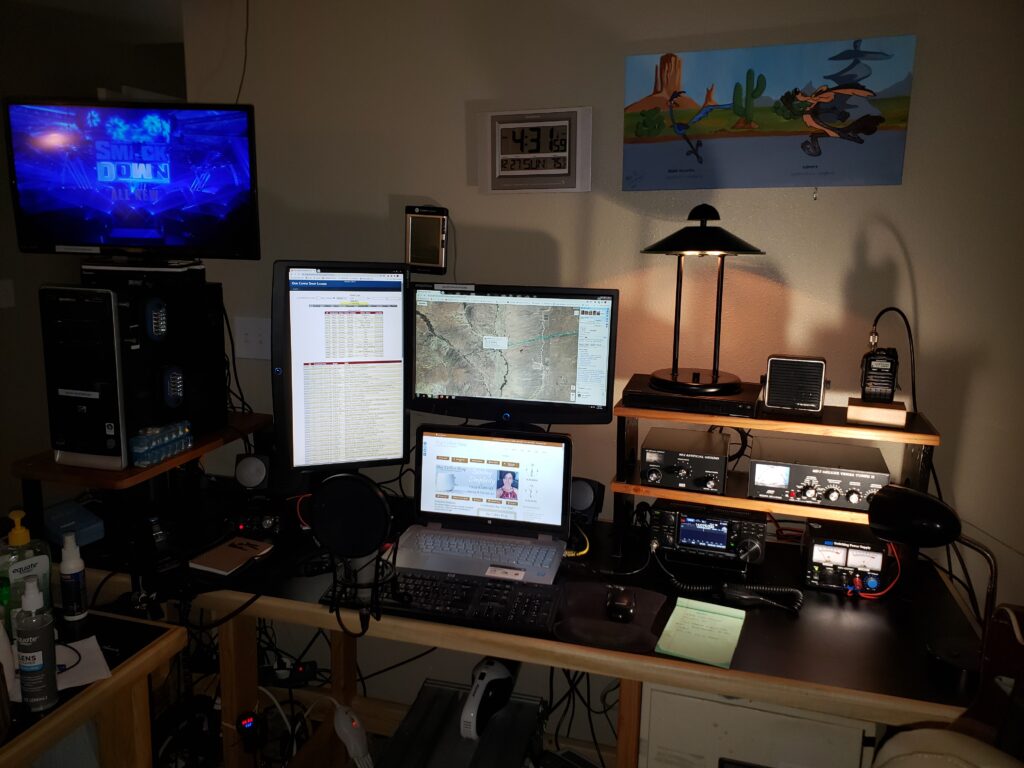 Desktop real estate. In our modern times, often when we talk about "desktop real estate" we are talking about the room on our virtual desktop. You know .. the area available for applications on our computer screens.
And while this is an ever growing concern as it seems more and more of our favorite hobby winds up on the computer screen, we still find ourselves looking for more when it comes to the very real world of desktop real estate.
We hams are a creative bunch for sure!  We can usually find a way, and a space, to bring our hobby into just about any available space. Whether it's a corner in the garage, in a shed in the backyard, (perhaps the root of the term "shack") or, just a small space in closet somewhere.
Regardless of where you find the space for YOUR shack, we all find ourselves looking for a solution as to where to put our favorite gear and a place to work on all the various things that will capture our attention and need our technical touch.
Roger has found himself in this same situation that we all go through. This time, he is actually building his desk / workbench from scratch!  Way to go Roger! What a satisfying feeling it is to create the solution with your own hands. To me, this is one of the things that seems to define what a Ham is. Being inventive, creative, and jumping head first into experimentation are very common traits in our peer group.
Roger has offered to share his latest project with us here!  So far, we only have pictures of the design phase and some of the beginning work on the project. Perhaps he will share with us more pics as the project moves toward completion. 
Thanks for the pics Roger!  We are all cheering you on! Be sure and let us see the results of your hard work too!
Oh ..  BTW …    KA5OBQ Stephen is responsible for the CAD design work, and the workshop facilities for the project!  Thanks Stephen!
Update!!!  Congratulations Roger!!  The final product looks great!  Very nice work!
Scroll though the pictures below to see the construction progress.